These are so cool I have to take pictures....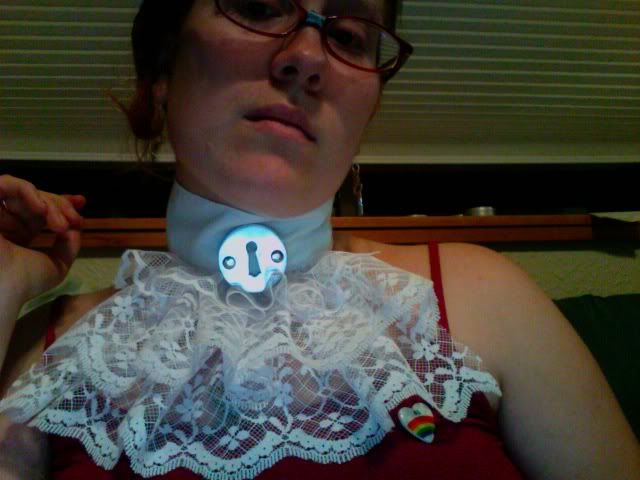 The idea of putting the keyhole on there was Loch's, and it was absolutely brilliant. I love it. Yay.
Oh, and I got this AWESOME bunch of watch parts from Fun Junk today:
Each little bottle is labled and numbered and has little parts of different varieties in it. There are 134 bottles (I obsessively sorted and organized them as soon as I got them), and I am playing with wire wrapping and whatnot. I made a neat little pendant out of one earlier; though I should be spending all of my time working on Steam Con things. I did make the cravat though, eh, eh?? That's work.....
Well, I need to go sleepytime now, have to work tomorrow then go out to Eastern Washington after work to hang out with Loch's parents.... fun!
Okay, so I made this ruffly neck cravat... with a keyhole on it! CooooOOoool.....(I know the pictures are absolutely awful, but I'm tired and am just compelled to do this quickly)